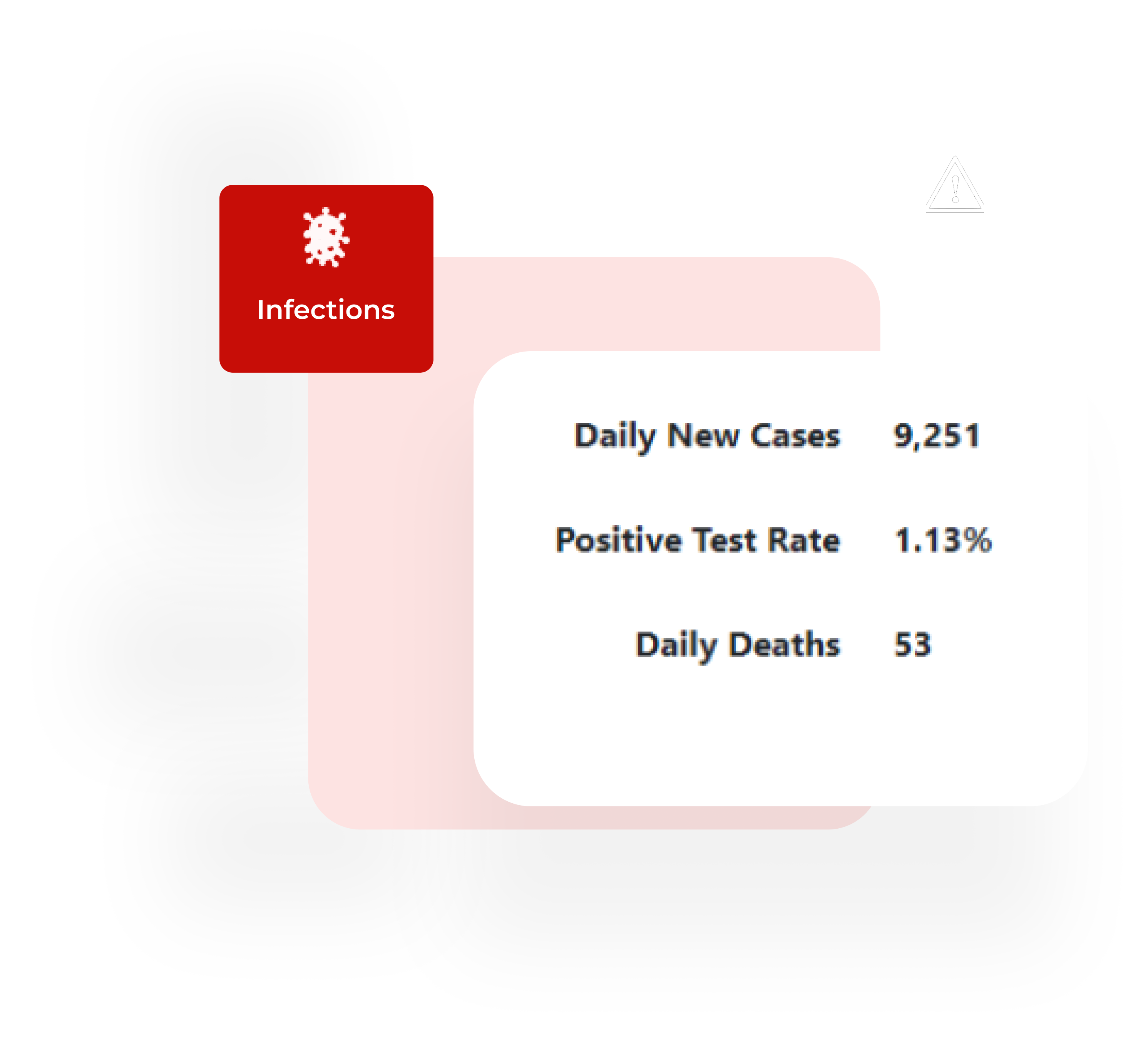 Infection
The Infections tab provides you with at a glance data regarding your county, state and country's Infection information.
Travel
With the travel tab, you can find travel requirements for where you are going and what you'll need to return.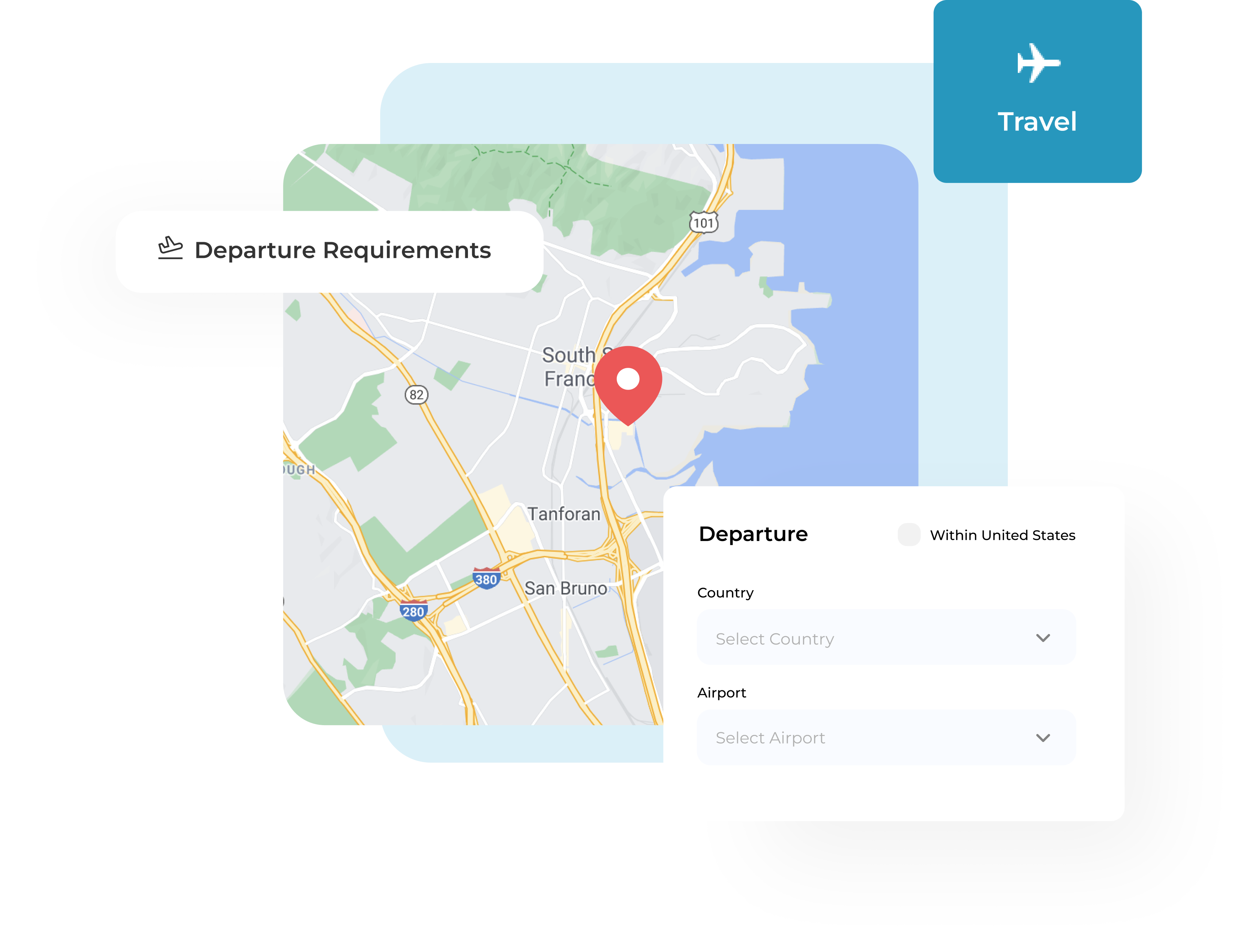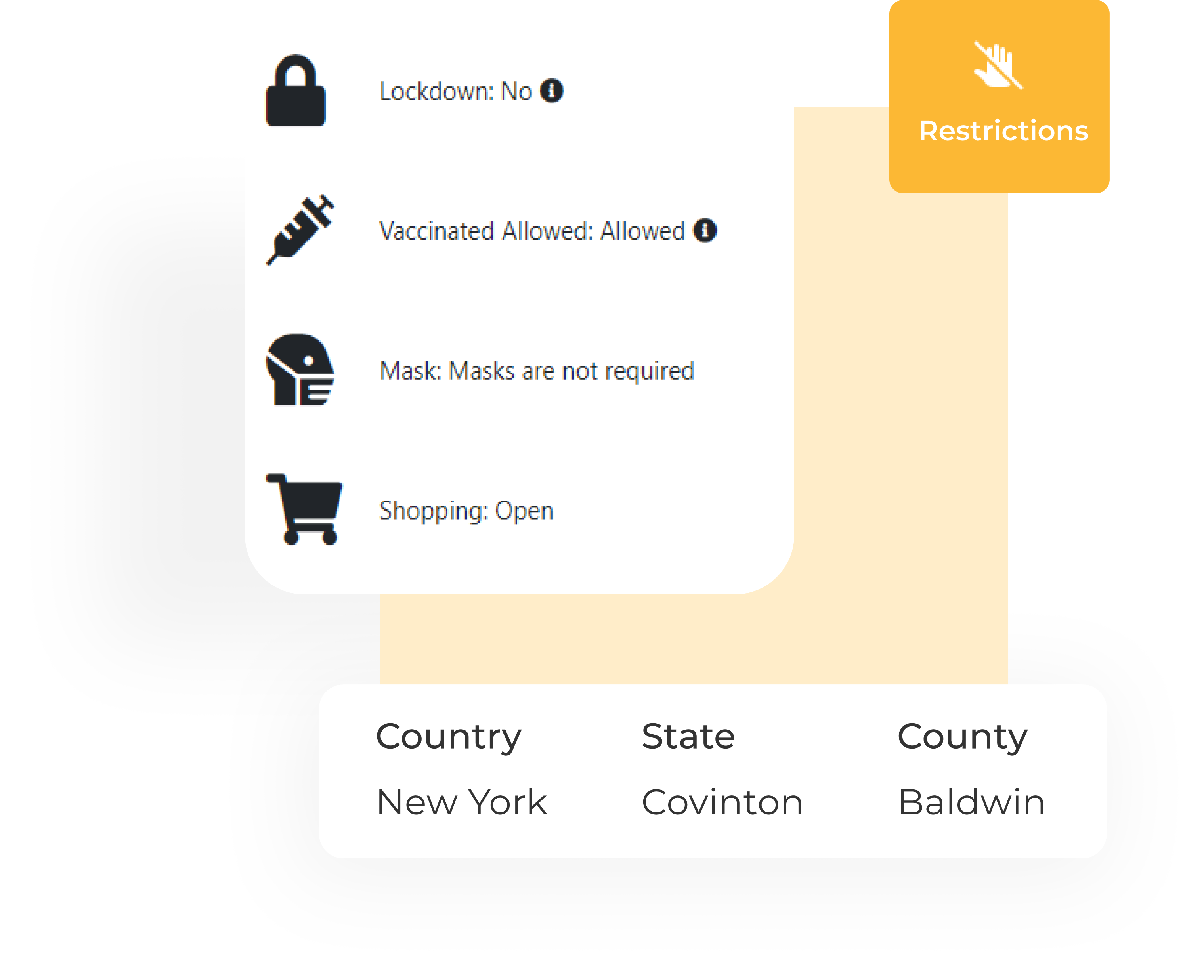 Restrictions
Updated travel restriction information to help you make confident decisions about yout current and upcoming travel plans.
Testing
The Testing and Vaccines tab provides you with the ability to find the closest Testing and Vaccines based on your selected location, if available.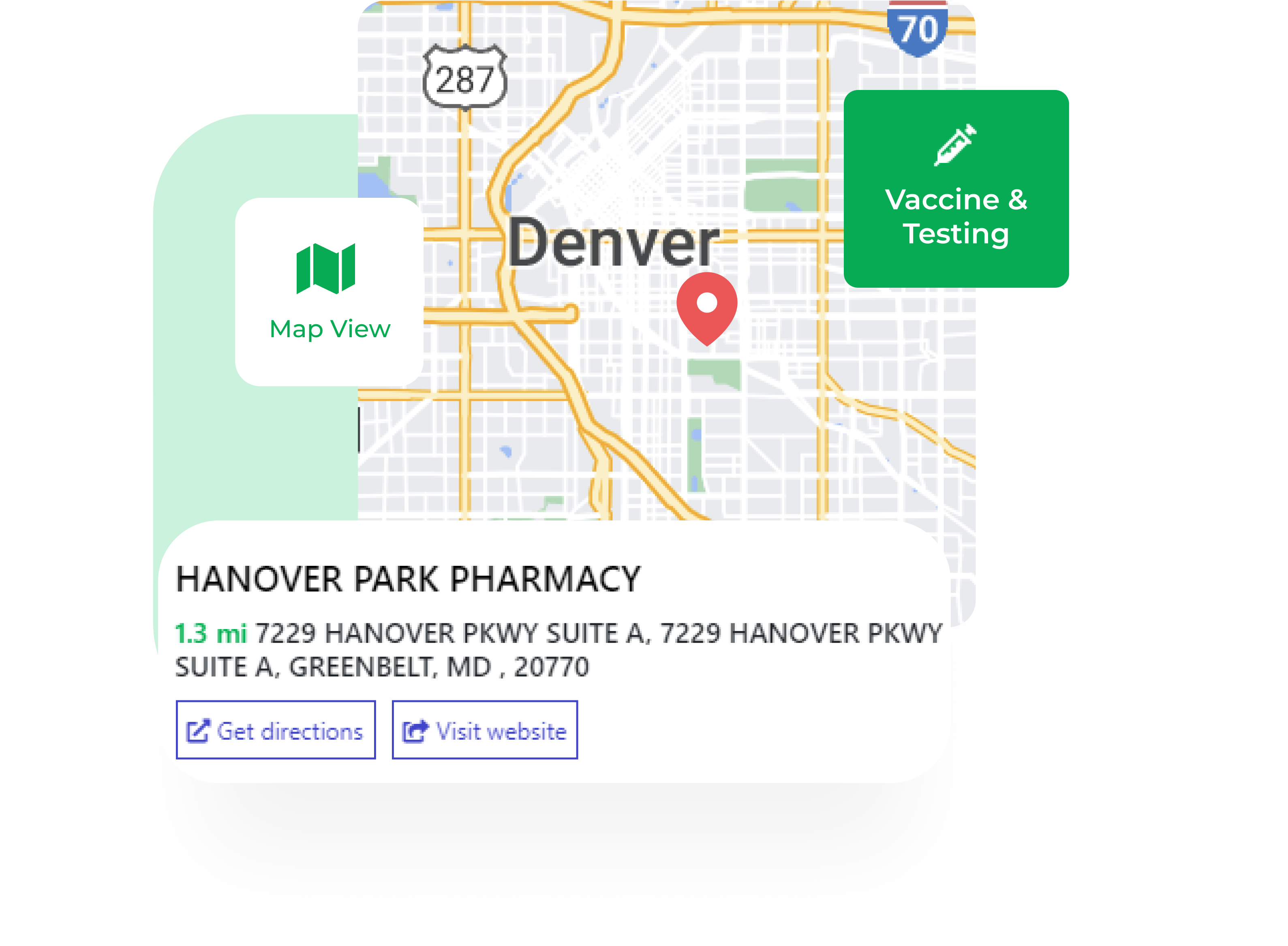 Frequently Asked Questions
my2tum is a mobile web app designed to help you travel safely.
my2tum is an easy to use application that shows you what you need to know before traveling so that you can make well informed decisions faster and ensure a safe journey in the process.
We are comtted to keeping you informed by only using data from valid API providers such as CovidControls and CovidActNow who's sources include the U.S. Department of Health and Human Services, Centers for Disease Control and Prevention, W.H.O. and other official government agencies.